Legal Disclaimer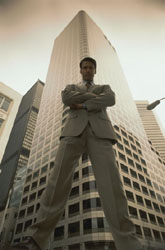 The purpose of this Web site is to provide users with information about various financial planning topics as well as the products and services offered by Athena Financial and Insurance Services, Inc. (Athena). Nothing in this site shall be construed as a solicitation for the purchase securities or insurance as Athena or its representatives may not be licensed to conduct business in the state of your legal residence.
Athena Financial & Insurance Services, Inc is a branch office of J. W. Cole Adviosrs Inc. but Athena is not a subsidiary or affiliate company of J.W. Cole Advisors
This communication should not be construed as a solicitation to buy or sell any security. Investment in any security involves risk, including the possible loss of principal. Any offer of services contained in this website is exclusively and strictly limited to legal residents of the state of California.
Although we believe the information posted on this site to be accurate there may be omissions or inaccuracies in the content. Furthermore, laws and regulations change and the application and impact of such laws and regulations may vary based on the jurisdiction and the specific facts and circumstances. Accordingly, the information on this Web Site is provided with the understanding that Athena Financial is not herein engaged in rendering tax, legal advice or services. As such, this Web site should not be used as a substitute for the user's consultation with its professional advisors.
Athena Financial is not responsible for any errors or omissions in the information contained in this Web site, or for the results obtained from the use of any information contained herein. All information in this Web site is provided "as is", with no guarantee of completeness, accuracy, timeliness, or of the results obtained from the use of this information. Athena Financial makes no warranty of any kind, express or implied, including, but not limited to warranties of performance, merchantability or fitness for a particular purpose. Athena Financial also makes no representations or warranties with respect to the accessibility or availability of the Web site to any user. In no event will Athena Financial, its affiliated entities, or their officers, directors, partners or employees be liable to any party for any damages of any kind whatsoever, including consequential damages, arising from any use of or inability to use this Web Site, or any information provided herein, or decision made or action taken in reliance upon such information. Certain links in this web site connect to other Web site maintained by third parties. Athena Financial has no control over these Web sites or the information, or the goods or services provided by such third parties. Athena Financial shall have no liability for any use or reliance of a user on these third party Web sites.